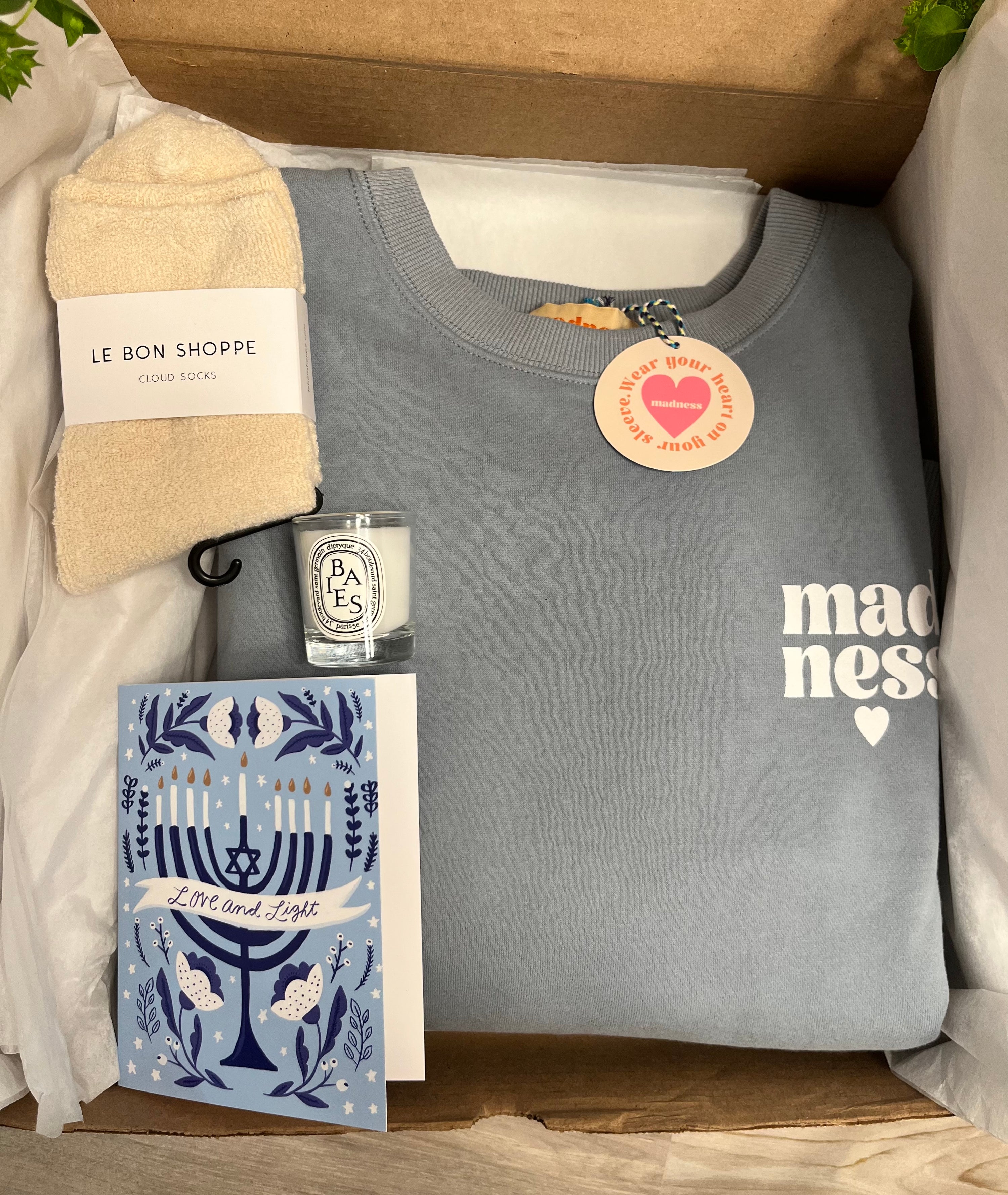 Chanukah gift box - Neptune
Gifting SZN made easy! 
This awesome box will be delivered straight to the door of your loved ones! No hassle necessary✨


Included in the box is:
The Cōz sweatshirt in neptune.
A mini Diptyque candle
A pair of le bon shoppe socks
A beautiful Chanukah card- you can tell us what to write in it! 
**Simply choose the gift option at checkout and write the gift note you want written on the card💗
Happy Chanukah! 🕎 
xx Madnessthebrand 
Chanukah gift box - Neptune